NEWS :

20.04.18 Hi there,been busy the last couple of months, but I got some great news, as I'm planning a second vinyl release with Audiotist. It will be a 12 inch, just like last time, by RTF and Isope. It's still the early stage so don't expect it anytime soon :p
Also, I've been working on a new project, but I can't say more at this time!!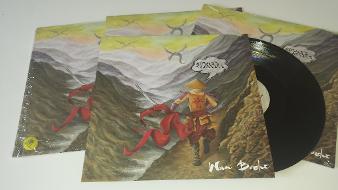 31.01.18 Sorry for the late site update, been busy playing around europe and I also have been working on a new project. More news will come on that later this year. Meanwhile I have posted a new live set on my soundcloud (free download!) and a new remix I made of a uk grindcore band called Famine. Available only on tape at this time.
Hope you'll enjoy! and happy new year!
Looking for older news ?