NEWS :

26.07.18 New live dates added to agenda (Belgium, Uk and Germany). New Stazma remix nearly finished. Expect rave, acid, metal and frenchcore, all mixed in one bushi soup!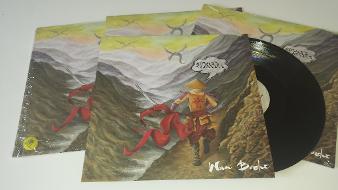 20.04.18 Hi there,been busy the last couple of months, but I got some great news, as I'm planning a second vinyl release with Audiotist. It will be a 12 inch, just like last time, by RTF and Isope. It's still the early stage so don't expect it anytime soon :p
Also, I've been working on a new project, but I can't say more at this time!!
Looking for older news ?